Case Study | Rohan Builders
Rohan Builders Enables 600% Increase in Traffic & 54% More Leads With Adwords.

Rohan Builders started in 1993 as a modest but strong, multi-disciplinary organization, with diverse interests in Infrastructure Development, Industrial Construction and Real Estate Development. Targeting an audience of active investors & house buyers Rohan Builders turned to Adwords to connect with consumers ready to purchase. With various Search, Display & Remarketing Campaigns, Rohan Builders is reaching more ready-to-buy consumers. That's translated into hundreds of new Leads at 52% decrease in Cost/ Lead.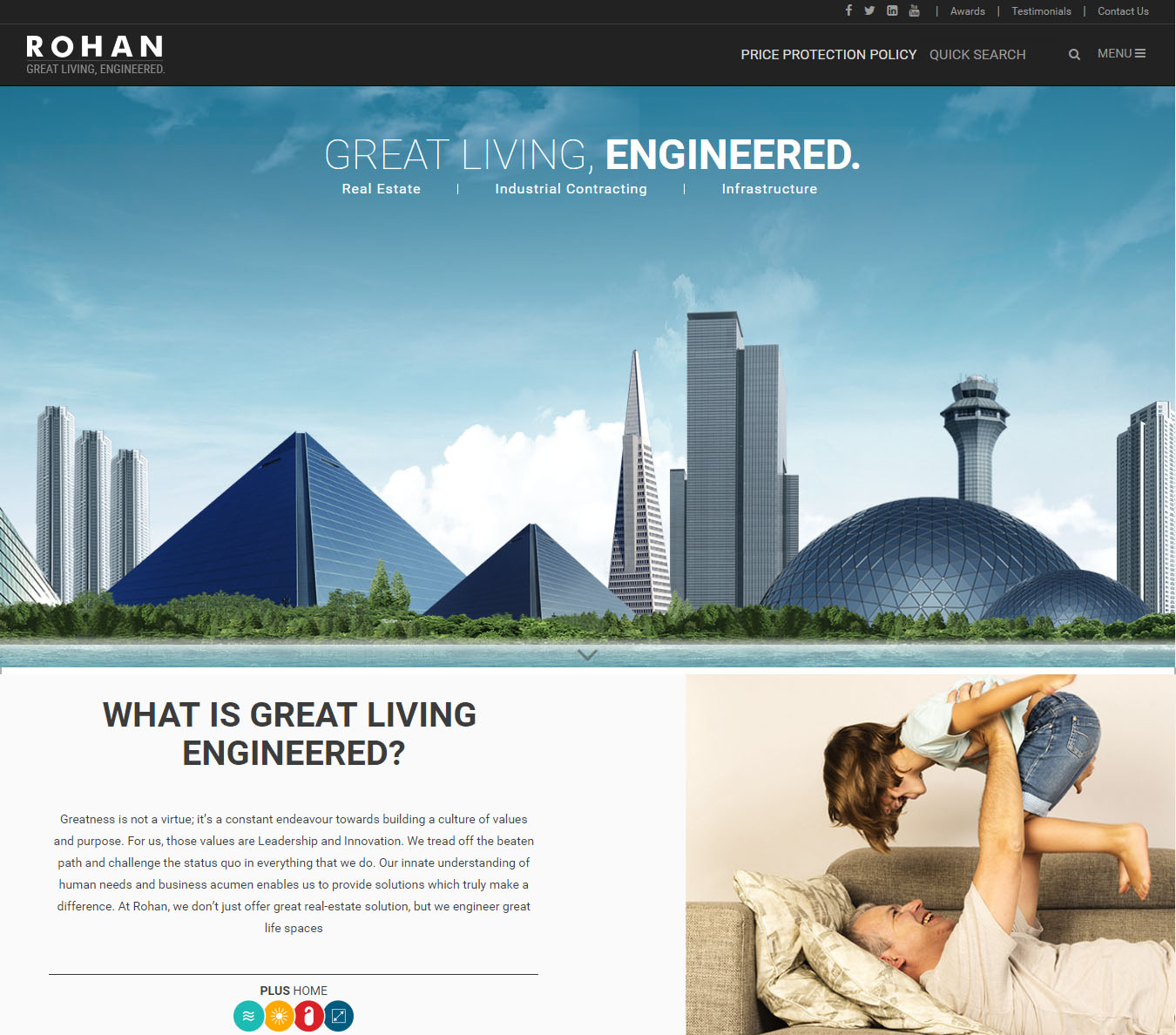 Key Activities
Search & Display
Analytics
The Goals
Increase site visits & Leads.
Decrease CPL (Cost Per Lead).
The Approach
Created an integrated strategy around Search & Display Marketing.
Created Brand Awareness using Adwords strategies that increased the traffic and also the leads generated.
Created various Bid Strategies to lower & keep the CPL in control.
Launched Click To Call campaigns to uplift the total leads generated per month.
The Results
Site Traffic Increased by 600%.
Increase in number of qualified Leads by 54%.
Lower CPL (Cost Per Lead) by 52%.
Radon Media has transformed the way we collected, processed and analysed the data. Google Analytics & Tag Manager was a foreign term for us but team at Radon Media did a great job by implementing Analytics & GTM on our website and providing valuable insights about our customers' journey across all pages on our website.
Abhishek Bhatewara
LET'S DISCUSS YOUR PROJECT!
Have a project you're interested in discussing with us?
We'd love to hear from you!