Case Study | Cognex India
Use of Attribution Modelling to Improve Ads Performance Based on the Navigation Behavior of the Customers.

Cognex is the world's leader in the machine vision industry, having shipped more than 900,000 vision-based products and representing over $3.5 billion in cumulative revenue since the company's founding in 1981. For Cognex, lead acquisition was apparently mostly driven by brand related searches and they were under the influence that the non-brand campaigns have higher costs and lower returns. Radon Media gathered an accurate understanding of users' paths to conversion and by contemplating results realised that Cognex credits value of a sale only to the final click along the conversion path.
Belonging to an industry, where the sales cycles and buying behaviour are really complex, a last-click model ignores all the earlier actions and focuses solely on the final one. Google Analytics offers a range of tools to help advertisers move beyond the last click and put these to work. Radon Media used Multi-Channel Funnels which can also incorporate Display impressions – to show how users convert across a range of online channels. Also applied insights for customer behaviour to create models tailored specifically for Cognex, using a combination of position-based and time-decay model.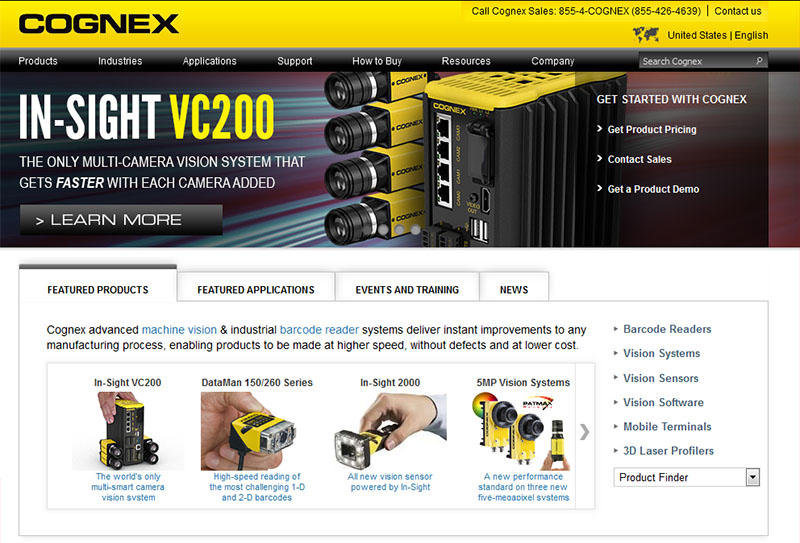 Key Industry
Industrial Automation
Machine Vision
Key Activities
Analytics (Data Attribution)
Search & Display
The GOALS
Make informed marketing decisions.
Drive performance improvements.
Obtain a more accurate understanding of conversion paths.
The APPROACH
Leveraged position-based and time-decay models.
Embraced Multi-Channel Funnels in Google Analytics.
Imported results of analysis into AdWords.
The RESULTS
Realising 40% results attributed under Brand search keywords were in fact, initiated with non brand search keywords.
Outperformed Display ads with 8 times lower CPA than goal CPA.
Improvement in Performance: 2 times non-brand paid search & 3 times display ads.
Thinking Outside the Box, Perfection, Precise Work, Determination, Meeting Milestones & Great Communication is what defines Radon Media. You got to have Radon by your side if you got to 'Grow'. Highly Recommended.
Sunil Vaggu
LET'S DISCUSS YOUR PROJECT!
Have a project you're interested in discussing with us?
We'd love to hear from you!