Case Study | Cognex India
Radon Media helped Cognex improve their Organic Traffic & Keyword Ranking in 6 Months through SEO Campaign.

Cognex Corporation is the world's leading provider of vision systems, vision software, vision sensors and industrial ID readers used in manufacturing automation.
Cognex vision helps companies improve product quality, eliminate production errors, lower manufacturing costs, and exceed consumer expectations for high quality products at an affordable price.
Cognex serves an international customer base from offices located throughout the Americas, Europe and Asia, and through a global network of integration and distribution partners. The company is headquartered close to Boston in Natick, Massachusetts, USA.
Cognex is publicly traded on the Nasdaq stock market under the symb ol CGNX.
Cognex wanted to improve their digital brand awareness and competitive marketing position within organic search results. They wanted to improve organic search visibility and conversions.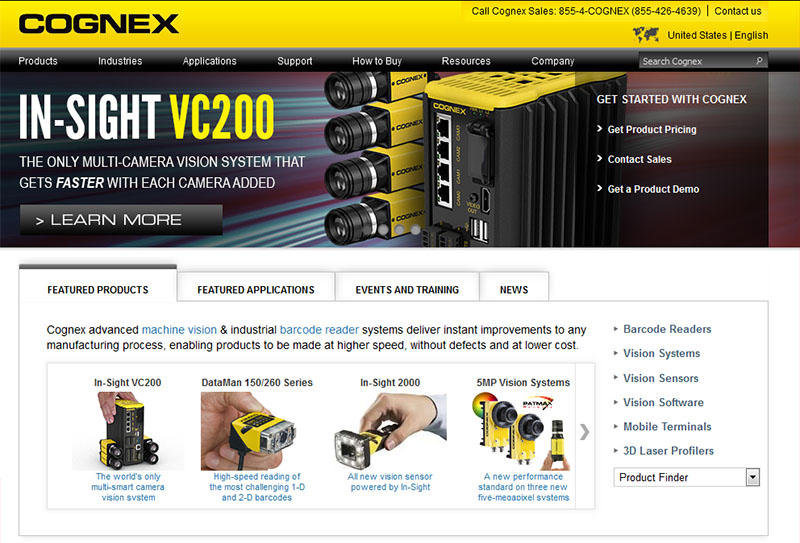 Key Industry
B2B Industries
Automation Equipment
Automotive
Consumer Electronics
Consumer Products
Electronics Products
Food and Beverage
Life Sciences
Logistics
Pharmaceutical/Medical
Semiconductor
Solar
Key Activity
SEO (Search Engine Optimization)
The Requirements
Client wants to grow consumer sales for their products.
Improve the website visibility for users and Google Search Engine.
The Actions
We researched keywords with complete attention on relevancy and project requirements.
Reviewed the site structure and changed site navigation and renamed the page.
Optimized Title, Meta description, Headings, and Image alt tags for all important pages.
Optimized landing pages for content, keyword density, multimedia, & internal linking.
Created several keyword driven content/posts which supported the core product pages.
Built overall online presence on the top business profile sites and multiple other sources.
Used White-Hat link building techniques to stay immune from Google search engine algorithm changes.
The Results
Improved keyword ranking of the website on highly competitive keywords.
Increased non-brand organic search traffic 42%
Reduced bounce rate by 20%.
Increased conversion rate by 96%.
Increased referral leads by 28 in 6 months.
Thinking Outside the Box, Perfection, Precise Work, Determination, Meeting Milestones & Great Communication is what defines Radon Media. You got to have Radon by your side if you got to 'Grow'. Highly Recommended.
Sunil Vaggu
LET'S DISCUSS YOUR PROJECT!
Have a project you're interested in discussing with us?
We'd love to hear from you!