Case Study | Candere by Kalyan Jewelers
Candere by Kalyan Jewelers partners with Radon Media for Digital Analytics. Improves Revenue by ~30%

Since its inception in 2013, Candere has come a long way, from being an e-commerce start up to partnering with Kalyan Group, in 2017. In the last 4 years, Candere has grown in leaps and bounds, currently owning a catalogue of 7000+ Jewellery designs in 300+ categories. Candere continues to celebrate its success with a steadily increasing list of valued customers in India and across the world.
When Candere associated with Radon, their primary concern was to find a way to control their marketing spends, effectively. Candere was intent on reduce their marketing spend, on non performing products. The only way to address this pain point of Candere was through an in depth analysis of the product specific data which was generated using enhanced E commerce tracking. This data, gathered for Candere, was aimed to help the business, analyze their product's standing in the market. This also eventually fuelled their product strategies.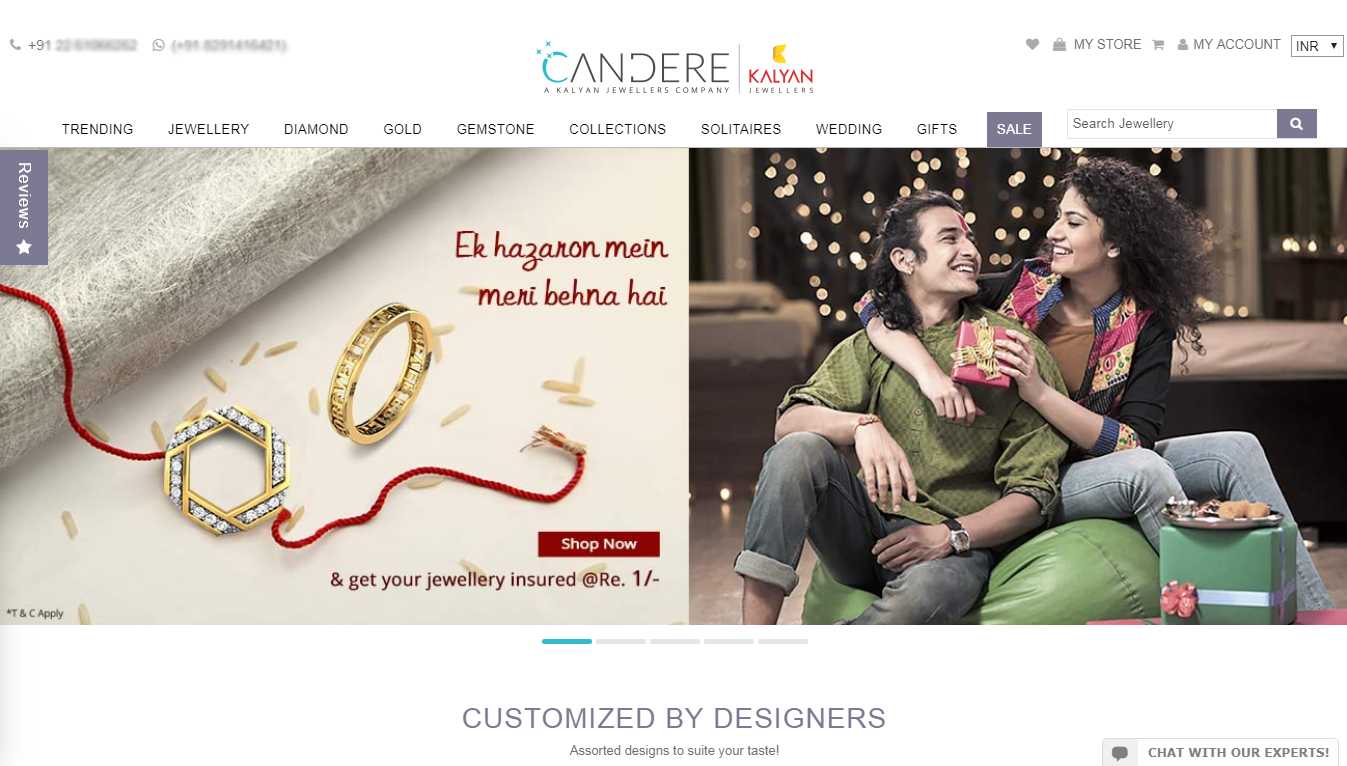 Key Industry
E-commerce
Retail
Online Shopping
Key Activities
Enhanced Ecommerce Tracking
User Based Attribution & Cross Device Activity
Funnels & Segmentation
The Goals
Achieve a ground breaking ROI.
Gap Analysis, Sentiment Analysis, Customer Segmentation.
Identify weaknesses and strengths to be able to provide measurable results.
The Approach
Strategically deployed a 360 degree measurement plan for ecommerce data collection in their marketing funnels.
Configured GTM to measure the website categories, events, transactions & third party platforms integration.
Implemented channel grouping & segmentation for effective tracking of channels and revenue generated.
Website analysis for UI/UX, page load time and other tracking related issues to filter out data discrepancy.
The Results
Provided enhanced and specific product related data for categories and design, enabling Candere to nullify wastage of marketing spends.
Reduced visitor loss by 40% and Increased the Traffic by 120%.
Increased the Revenue by 30%.
Reduced CPC by 50%.
LET'S DISCUSS YOUR PROJECT!
Have a project you're interested in discussing with us?
We'd love to hear from you!