Implement Effective Website Tracking

Measurement Plan Blue Print

Interpret Customer Journey & Intent

Decipher Lifetime Customer Value

Establish Attribution Model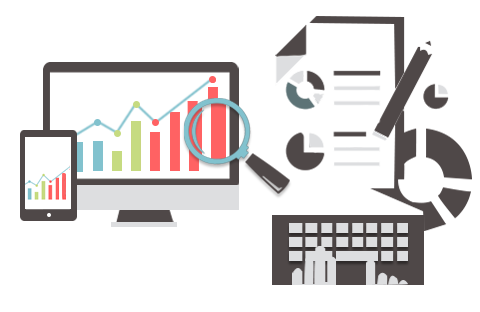 Analytics Audit
Our in-house experts audit your analytics account to give it a better shape and escalate its performance. We consider accounts to be good enough only if they are able to deliver a better return on investment. What we do here is help your team realize how they can make that happen.
We decode the numbers and analyse how your communication, creativity and media has been impacting the audience to save your marketers the trouble of frowning over reports.
Measurement Framework
We outline a reliable measurement framework that can help guage the effectiveness of your digital marketing strategy. We connect the campaign objectives back to your business and help judge the success of the campaigns.
Our frameworks make it easier to calculate the return on investment and in turn justify your budget.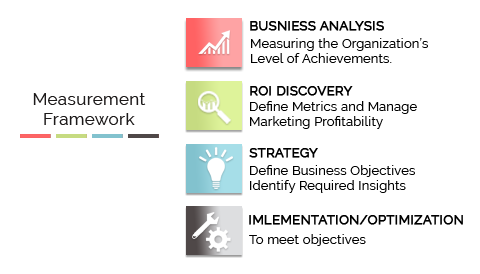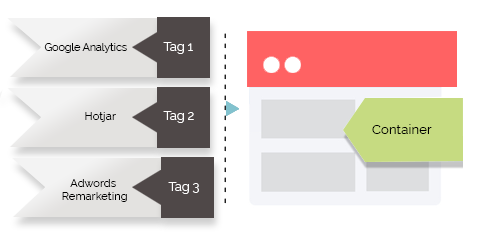 Tag Management
We help you have an edge over your competitors by integrating tag management you can rely upon. We audit, recommend and alter the tags to help your account perform better.
Our experts constantly analyse the account to improve the tags that span across all campaigns on the account.
Experience Optimization and Implementation
We help you plan and personalise your website effectively at every stage. We analyse the user experience, recommend best practices, monitor the improvements and test its impact. We focus on reducing bounce rate, page load time, and pay attention to where visitors navigate, scroll, click and the extent of its mobile friendliness.
Our mavens give you strategic recommendations for building a powerful and engaging website. We manage digital experiences across website and mobiles for a better user journey.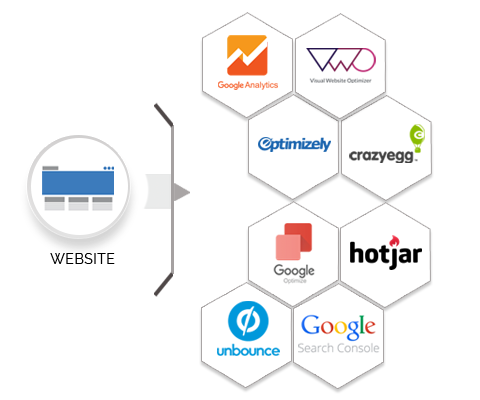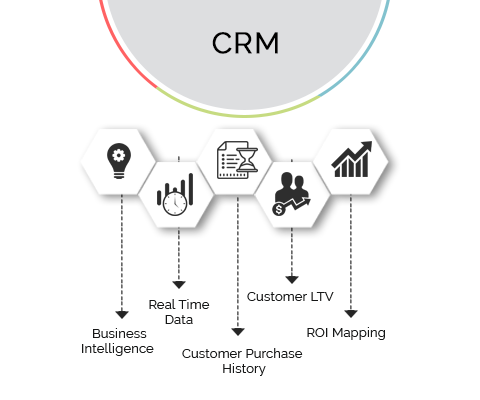 Customer Relationship Management
Learn from our industry experts the best practices, strategies, and technologies to manage customer interactions and data. With the goal of improving relations with customers, we help you with Business Intelligence, Real Time Data, Customer Purchase History, Customer LTV and ROI Mapping.
We assist you in getting a 360-degree view of your customers and show you new improved ways to manage them.
Analysis and Segmentation
Being experts in audience analysis and segmentation, we categorize your audience to deliver the right communication to the right people. By using advanced tools and data science along with information from your website, our experts group your audience to channel digital campaigns in the right direction.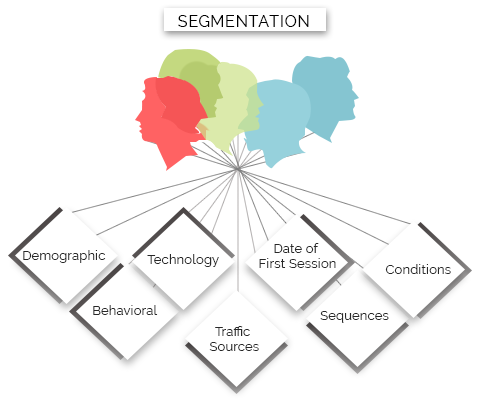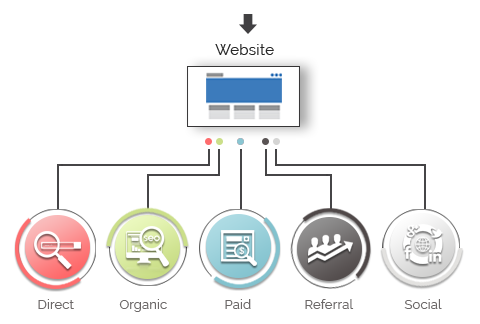 Channel Contribution
It is of utmost importance to know which channel converts the maximum number of leads. With Channel Contribution we analyse where your customers are coming from and what value they hold.
Our specialists give you detailed understanding of which channels are the best for investment, how they should be leveraged and what kind of ROI should be expected. These insights help you make an informed choice with your digital marketing budget.
Lifetime Value Analysis
Get detailed insights of your high valued customers with our proficient analysis team. Understand from our experts who your valued customers are and how to keep them engaged to receive a better return on investment. With predictive analysis and data science we map the journey of your audience and determine where they stand in the customer lifecycle.
Get an estimation and detailed insights on how much revenue can be generated if customized experience and personalized communication is used to keep customers involved.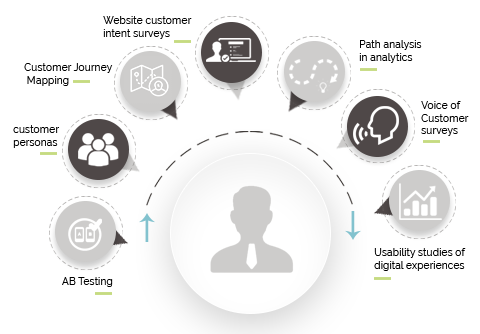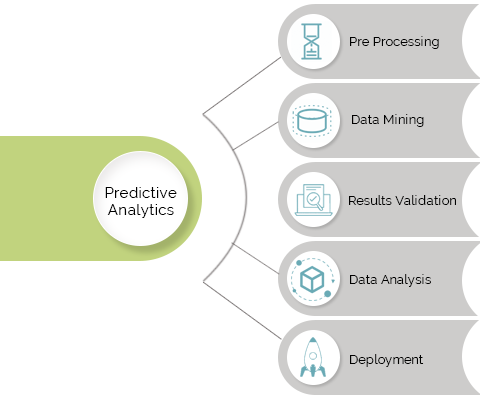 Predictive Modeling
You are never in the dark. We uncover the "what if's" and "how's" of the chalked out campaigns with Predictive Modelling and Forecasting. Our specialists make predictions of the unknown events of the future by analysing current data using advanced analytics techniques like data mining, machine learning, artificial intelligence and statistics modelling.
We analyse historical data and identify potential risks and spot opportunities in the future to avoid/leverage situations for the benefit of your business.
Data Visualization and Reporting
Data Visualization and Reporting in art and science combined. We use advanced tools to communicate clear information to your team so they don't have to put in excess time in decoding a complicated report.
Our data scientists spread out important information in the simplest manner and make it easier for your team to quickly understand the developments.