What is Campaign Optimization?
Campaign Management is the process of improving the marketing techniques of a business to maximize the desired high-end outcomes. Campaign optimization is performed on each individual marketing tactic within the campaign to ensure that each penny of the hard-earned business budget is being spent wisely.
Radon Media uses data to optimise campaign and media performance to increase clients' ROI, and deliver them tangible KPI driven results.
How do we do it?
We, as a digital marketing agency understand the importance of optimizing your marketing campaigns. Our process is simple yet effective & result-oriented.
We first put up a strategy, and establish the ideal marketing mix by choosing from Influencer campaign, Marketing Campaign, Online campaign, search engine marketing, and SEO. This helps businesses to target the potential channels in order to attain the maximum profit.
We, then, incorporate metrics that need to be measured even before the campaign launches, & then set up the UTM parameters to find the highest performing keywords and achieving the defined KPIs.
Incorporation is followed by Personalization which re-targets ads based on previous site visits & gives insights of the user demographics.
We then, carry out Testing is via A/B test, Multivariate, and multi page testing to test different variations of layout and copy for conversion rates.
To properly communicate how effective the marketing campaign optimization efforts have been, we create a detailed report which would help to take effective future decisions.
Why Us?
We obtain significant trends from relevant verticals to create an optimized campaign for highest business gain.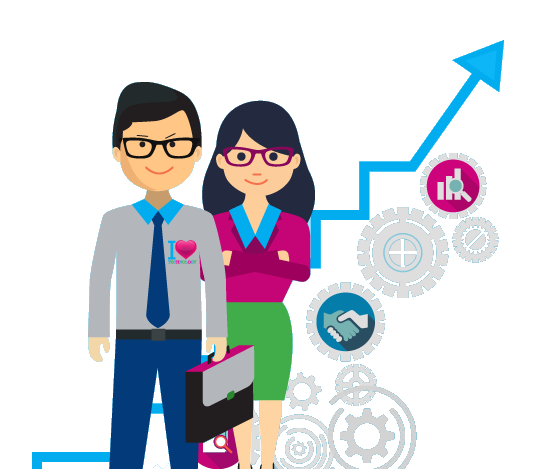 PLANNING TO GET STARTED WITH DIGITAL INTELLIGENCE?
Let's discuss your project! We'd love to hear from you!