Web Analytics
Web analytics is a technique that helps your company collect, measure, report and analyze your website data, which can be used to improve the website performance, thereby improving the ROI. Radon Media helps businesses gain a better understanding of their customers, analyze their web presence, improve user experience as well as increase leads, sales and conversions.
Is Web Analytics the solution?
Have you ever wondered why your previous campaign failed? At what point did the users bounce off from your website? What are people doing when they land on your website? Why are people not taking any action on the website? What is the scope of improving the conversion rate of your services?
These and almost all other questions regarding the website are answered by Web Analytics. At Radon Media, we follow a data-driven strategy which helps firms make better business decisions.
How do we do it? We map the user's journey across the web and mobile sites  to collect data that is then interpreted to help you understand what changes can be made to improve your website and the performance through it.
The key improvements that our clients were able to observe after integrating Web Analytics were fourfold.
Typically we start off by using Google Analytics to analyze the key problem areas and report the changes that need to be made. With the help of behavioral analysis, we devise techniques to optimize your site to appeal to the visitors. Finally, we find only the best lead sources to help you target the right audience with the added help from our in-house Attribution tool *link*. With this tool we will be able to provide you a complete understanding of the marketing channels that help increase conversion rates as well as ROI and integrate your data to help you make smart business decisions. These steps will help you, like our other clients, to drive more sales and improve conversion rates on your company website.
Our thinking
With an understanding of your business and the services offered, we learn what your mission, objectives, and KPIs are. We then combine every aspect of business intelligence and user testing data and craft a data-driven strategy.
With the help of this strategy, our consultants translate your top-line business objectives into the metrics that are important for optimization in order to be able to analyze where the best ROI is coming from.
A robust Web Analytics framework is then created by integrating Tag Management system, which helps to centralize all the tracking by providing highly customizable tags and events.
We provide a cohesive technology stack where data from different sources will be integrated in one location. This will help you understand various aspects with regards to the performance of the website, the conversion touchpoints, campaigns that generate maximum ROI etc. This integrated data will prove to be beneficial for you, as you can allocate budgets appropriately.
Perks of choosing us/ Why Radon Media?
With our Web Analytics services

,

brands like Candere, Testo India, Cognex India etc. were able to increase their monthly revenue by 6% and reduce their advertising spending cost by 80% annually.

Our consultants have attained a 60% increase in checkout at the payment page for Ecommerce businesses with the help of their specialized services. With our optimized business strategies, the clients have observed an effective increase in the conversion rate as well.

We have a long-standing relationship with Google, as we are a Google Premier Partner with a team of certified Google Analytics professionals.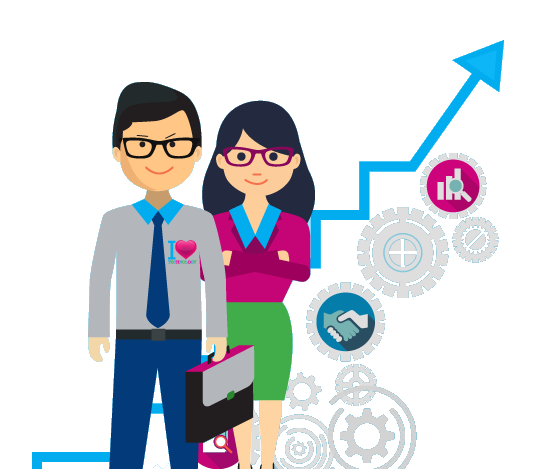 PLANNING TO GET STARTED WITH DIGITAL INTELLIGENCE?
Let's discuss your project!
We'd love to hear from you!