Discover Marketing Attribution
Marketing Attribution is the art and science of uncovering which touch points the customer interacted with before making a purchase.
If a customer first learns about your company through keyword search & then Reddit still doesn't buy the product. He, then, comes across a tweet featuring your product and after several weeks, sees your remarketed ads & finally decides to buy your product.
With so many online marketing campaigns it is never clear which channel or creative is leading to a conversion. In such scenarios, we help businesses to carry out a thorough marketing analysis and allocate weight to channels that have actually driven sales.
To help companies allocate budget properly on the right channels, we at Radon, have come up with 'Attributionely' which is a marketing attribution model that shows exactly which marketing activities are getting the ROI.
How will Attributionely create the Magic?
Most of the popular attribution models, such as First-touch, Last-touch, Linear, Time decay, and Algorithmic attribution models create a very simplistic view of performance which often fails to detect the channels that are truly driving sales.
Keeping the no "one-size-fits-all" concept in mind for attribution models, Attributionely was developed.
We understand the fact that every business has different goals.
Business needs differ from mobile attribution analytics, digital marketing attribution, marketing channel attribution, campaign attribution to cross channel marketing and hence a generalised attribution model can't be used for analyzing all the verticals.
Attributionely analyses the needs & strategies of the businesses and unifies data at one place to helps to gain a holistic view of the data.
A rich buyer persona is then created with the multichannel data that has been brought together and the media mix is optimised.
Attributionely comprises of multi channel attribution model that analyses all the channels & dynamically allocates value to the channels based on their performance.
Our experts then leverage data points effectively by creating a documented report that helps to invest in your most profitable channels by assigning the budget effectively.
Attributionely has benefitted clients to
Find the channels that are driving sales
Track online user journey using the point of sale
Allocate budget to the right channels
Take intelligent marketing decisions
Improve customer experience
Why Us?
Our clients observed 7% increase in total revenue and recognized a 20-to-1 return on investment in just four months after using Attributionely attribution model.
With our model, customers optimized their spend across digital channels, and improved their budgeting process by utilizing actual data analysis instead of the traditional approach.
We create a potential buyer persona that helps clients to target the right audience & focus on the effective channels.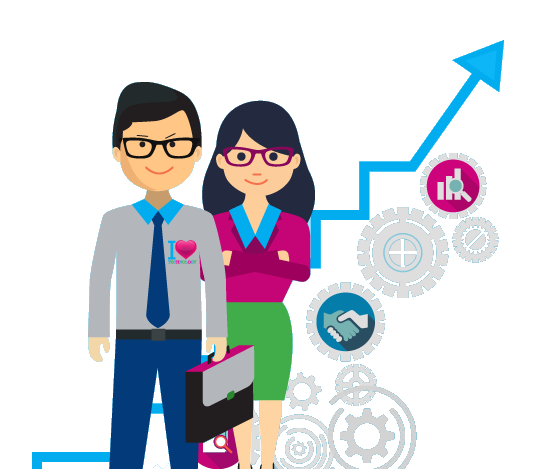 PLANNING TO GET STARTED WITH DIGITAL INTELLIGENCE?
Let's discuss your project! We'd love to hear from you!