Analytics Audit
Google Analytics Audit is one of the services we offer to obtain trustworthy data for your business. This data can help you to make the right decisions about analytics, marketing, and business growth.
What is Analytics Audit?
Your website is a silent salesman that pitches for your business all the time. Whereas the data received from your website is the Jordan Belfort for your business, it will give you insights into the customer journey and behavior which helps to create customer-friendly content and interface. With Analytics Audit tools and services we dig in the received website data of your company & help you understand the areas of improvement.
Analytics audit helps to improve the site performance, carry out analysis of lost sales/leads, increase traffic, and attain better ROI.
This is done by identifying core problems and eventually finding ways to resolve them.
We, at Radon Media, perform analytics audit for businesses which benefits them in-
Checking if the goals are specified properly
Verifying if the collected data is accurate
Analyzing if the marketing channels are generating traffic
What is our approach?
Firstly, we perform a rigorous market research of the vertical your business belongs to in order to specify achievable goals by better planning & executing the strategies. After mapping out these strategies, a customized analytics architecture module is built and documented.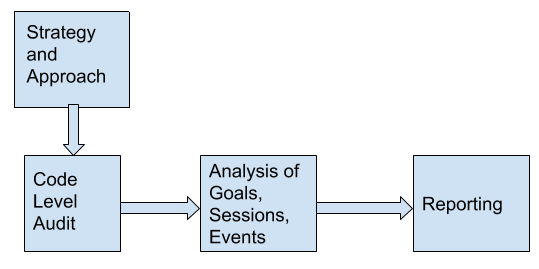 Once the module is created, our analytics experts add in the Universal Analytics or the Global Analytics tags and collect website data from either Google Analytics, Adobe Analytics, Web Trends & Eloqua with help of our proprietary documented strategies.
Our analysts measure everything from Campaign Tagging, Email Tagging, Event Tracking, Custom Dimensions/Variables, Custom Metrics, Grouping, Segmenting, Paid Search to PPC Landing Pages.
Measuring this data is not difficult, but finding the metrics that need to be measured to drive ROI requires expertise. We're the only agency to execute audit at code level because 70% of the time the data received from these platforms is misleading & the real problem lies in the website code.
Why Us?
We are currently working with many Fortune 500 companies over the globe & helping them with their Analytics audit & Implementation.
Only by auditing the website, we've helped our clients to increase their ROI by approximately 10-20%.
We complete site auditing in less than 10 days and provide accurate data analysis so that right actions can be taken at the right time.
With our customized analytics audit module & proprietary documented reports, the clients get a deeper and more detailed information on marketing performance which helps them measure the ROI with ease.
We have met Google performance requirements by delivering solid overall revenue which has helped us to attain the Google Premier Badge.
Our analytics team is comprised of GAIQ certified professionals who are effective at leveraging Google Analytics.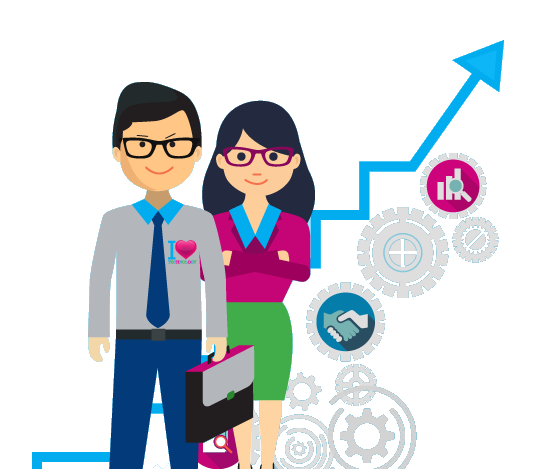 PLANNING TO GET STARTED WITH DIGITAL INTELLIGENCE?
Let's discuss your project!
We'd love to hear from you!